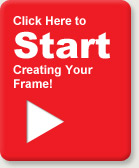 Start Using Your YPO/WPO Discount Today!
And Save 60% Off Retail!
Create A Frame

To Create a Photography Frame
Follow the Simple Steps Below!
Step 1 - Create A Frame
Follow this process to build your own frame.
Choose a design level (Price Range)
Choose a style, catagory
Choose your custom design solution
Choose the size, Custom Sizes are Available 6x8 to 24x36
Add To Cart
Step 2 - While In Cart
Add Your Finished Product to the Cart.
Your 60% Discount Will Automatically Be Applied
Review Order
Click Checkout
Register For Free Account Or Login
Enter Billing Info.
Confirm Shipping Details
Step 3 - Finalize Your Order
Checkout.
Click Purchase
Review
Review Final Invoice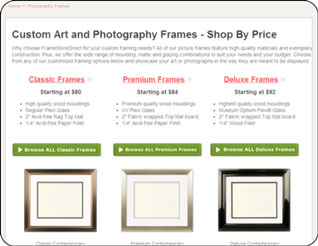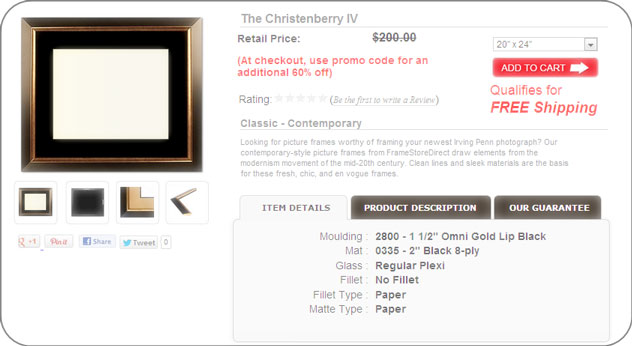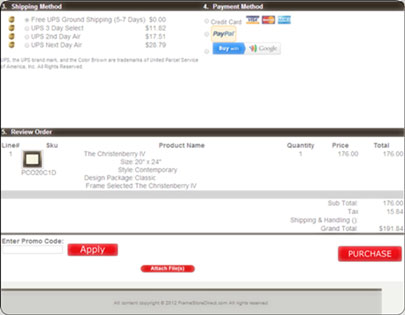 Available Options:
Receive your YPOWPO discount by purchasing any one of our Classic Frames or upgrade to Premium
or Deluxe Frames and simply pay the difference!
Frequently Asked YPO/WPO Discount Questions:
How To Measure Your Art/Picture.

To ensure a perfect fit for your document, we request document measurements with your custom frame order. We ask for Actual Paper Size - the overall outside dimensions of the entire art/picture.

It is important that you measure your art/photograph exactly. Failure to do so may result in an inaccurately sized frame.

How do I install my art/photograph?

1. Place the frame face down on a soft level surface, hanger side up.

2. Gently pull back the tabs on all four sides of the frame and remove the black back board. There is no need to remove the glass.

3. Place your art/picture face down and center it over cut mat board, making sure that its sides are parallel to the edges of the opening and the sides of the frame.

4. Use the double-sided peel-off tape included to secure the art/picture to the mat board: Peel off tape backing to expose the adhesive side to secure the document to the mat board.

5. Replace the black back board and rotate the tabs back into place.

Do I have to buy a particular size and design?

Your YPO/WPO discount applies to any of our Art and Photography frames. See pricing details above.

Can I use more than one YPO/WPO discount on an order?

No, you can only redeem one YPO/WPO discount per order. Your discount will be applied to all photography and art frames in that order.

Can I give this YPO/WPO discount as a Gift?

Absolutely. Here is how.

Where does the code go?

Your 60% discount is automattically applied. Simply use the link provided and follow the process.

Do I mail you my Photographs?

No. We will build your picture frame and ship it to you with instructions. Once you receive your customized picture frame, installation of your picture is fast and easy. No tools are necessary.

What if I don't have my Art, Picture or Photograph yet?

All you need to know is the correct size of your photograph to create your frame and have it ready when your frame arrives.

How long does it take? When will I get my frame?

Turn around time varies based on product ordered as well as shipping options. We provide real-time tracking so you can always login to your local account page to check the status of your order.

What if I don't know which style fits me? What if I am not sure where I am hanging my Art and/or Photograph? What if I haven't decorated my office yet.

Transitional Style is often a good choice in this case. It can work well with both contemporary and traditional decor. Neutral colors can also help the framing to mesh more easily with a wider variety of styles.

I like most of this package, but want to change something. Can I do that?


No changes or substitutions can be made to the packages offered.

How do I cancel an order?


Because all of our frames are hand made for you, it is not possible to cancel an order. We can arrange for an exchange or credit however. Please use the Contact Us option and include your order number.

I got my frame and something is wrong with it. What do I do now?


Damaged packages should be reported to the shipping handler as soon as possible. Use the Contact Us option on our website for all other issues with your order. Be sure to include your order number with all correspondence.